From Realtà Mapei n° 34 - 2022-02-09
Ceramic tiles have been used in wet installations all throughout history, from the Roman baths to today's commercial kitchens. There are many demanding wet tile installations, including pools, spas, commercial kitchens, balconies, exterior walls and water features. However, this article will focus on three of the most common: Showers, steam rooms and exterior commercial decks. It is important to note that if they are designed and executed correctly, most wet tile installations can last the life of the structure.
Managing the water
The key to a wet tile installation is proper water management. The degree and type of waterproofing are dependent on the type of installation. An excellent example of good water management principles is found in the traditional mortar bed shower pan. The pre-slope mortar bed creates the needed slope to the drain at a slope of 1/4" per foot (6 mm per 30 cm). Next, the waterproofing is installed; most often in this installation, a Chloraloy or PVC shower pan liner is installed over the pre-slope and up the walls and over the curb, a minimum of 3" (7.5 cm) above the finished curb as specified or required by code. Since the shower pan liner is not typically bondable, a wire-reinforced mortar bed is installed over the shower pan and floated just below the thickness of the tile being installed below the drain. This mortar bed makes an excellent bondable substrate for tile.
At the walls, the shower pan is covered with an appropriate backer board, such as cement board or a mortar bed. Fasteners for the cement board, or lath for a mortar bed, should be limited to the top 1" (2.5 cm) of the pan material that is coved up the wall.
The traditional mud (mortar bed) walls will be installed over building paper or a vapor retarder membrane, and then lath and a scratch and brown mortar bed will be installed. For proper wall-to-floor waterproof transitions: The backer unit, with or without the vapor barrier depending on the type of backer board, overlaps the shower pan, so any water or moisture that gets through the tile installation is drained down the backer board or vapor barrier into the shower pan. The water hits the sloped waterproofing and goes into the drain weeps, and on into the drain. Traditionally, excellent water management principles follow this approach: The water passes from the shower head, down shiplapped membranes and slope to evacuate through the drain. Today's innovative trench, integral and traditional drains allow for many alternatives to this traditional method, but when installed correctly, they all perform extremely well. It is all about managing the water.
Getting steamy but staying waterproofed
A similar but very different installation occurs in a steam room or steam shower. Steam rooms must manage the water just like mortar bed showers, but proper steam room design involves different construction principles, including slip joints in corners, sloped ceilings and seating. Ceilings should be sloped a minimum 2" per foot (5 cm per 30 cm) to avoid condensate dripping onto occupants. Sloping the ceiling from the center can also minimize the amount of rundown on walls.
A few years ago, the TCNA Handbook committee made some very important changes to the waterproof membrane application requirements in the TCNA Handbook's Steam Room Methods: SR613 and SR614. Steam rooms or steam showers designed for continuous use applications should specify a low-perm waterproof membrane (a waterproof membrane meeting ANSI A118.10 and with a water vapor permeance rating of 0.5 perms or less when tested per ASTM E96 Procedure E, tested at 90% relative humidity and 100°F [37.8°C]). When a waterproof membrane with a water vapor permeance rating greater than 0.5 perms is specified, the use of a vapor retarder behind the wall assembly is required. And, the vapor retarder must have a water vapor permeance rating of 0.1 perm or less when tested per ASTM E96 Procedure A, tested at 50% relative humidity. This ensures that the waterproof membrane can perform in the type of conditions to which it will be exposed in a steam room or steam shower. If it can't pass E96 Procedure E, a vapor barrier must be added to the assembly. When installing commercial steam rooms, consult your setting material and backer board manufacturers, so you understand the proper assembly needed for your successful steam room or steam shower project.
Exposed to the elements
A large exterior tiled deck may sound very different than a shower pan, but the principles are same: It's all about the water management. It is about removing the water from the deck's surface as quickly as possible to reduce freeze/thaw and possible slip issues.
Both of the exterior deck methods in the TCNA Handbook's F103 and F103B are very similar, and if executed correctly, both give the best water management assembly for an exterior installation of a tile deck. Both start with a properly sloped substrate. In the case of commercial construction, that substrate is typically concrete. The concrete is sloped to a drain or to allow the water to run off of the exterior deck at 1/4" per foot (6 mm per 30 cm). Then, a primary roof membrane is installed, sloped to drain either into the drain or off the deck. All exterior installations must also be waterproofed behind the finish material on the wall. In the case of stucco, brick or wall siding, the deck's primary waterproofing should cove up the wall and terminate 4" to 6" (10 to 15 cm) up behind the wall building paper, weather-resistive barrier or similar drainage plane in the wall assembly. Next, on top of the horizontal primary membrane a 1" (2.5 cm) drainage layer of crushed stone with filter fabric on top, or a drainage mat with filter fabric already applied, is installed. This drainage on top of a primary membrane is an important and frequently overlooked step. It is critical, especially for best performance in freeze/thaw areas. Water will always take the path of least resistance. It wants to go to air. So, when properly sloped, the drainage layer helps move the water efficiently to the drain.
Next, a wire-reinforced unbonded mortar bed is installed, followed by an optional secondary ANSI A118.10 waterproof membrane, a bond coat and then the tile. The optional secondary ANSI A118.10 waterproof membrane may be specified to prevent moisture intrusion into the mortar bed. Some contractors prefer keeping moisture close to the tile surface, so it can evaporate away, rather than allow water into the mortar bed. Without the secondary waterproof membrane, this large exterior deck performs the same function as the tile shower pan or steam room pan. Water or moisture, such as rain, wets out the tile and setting material, goes into the mortar bed, soaks down to the waterproof membrane and drains into the drain.
All three of these tile installation types require properly installed TCNA method EJ171 movement joints. It is essential in wet areas to install tile movement joints in showers, steam rooms and exterior decks. While ceramic tile are not affected by moisture or water, they do have some absorption. Tile is as small as it will ever be when it comes out of the kiln. We must allow for movement due to changes in the assembly due to tile absorption, moisture and thermal fluctuations in all installations of tile, but this allowance is particularly critical in wet areas.
Installing tile in demanding installations such as showers, steam rooms and exterior decks is not difficult, but it is challenging. A failed installation in a wet area can result in very costly repairs not only to the installed area, but also to adjoining areas and the building. Installers should really get more recognition for well-executed waterproofing in tile installations in wet areas. These projects require an understanding of water management, proper product selection, planning, experience, quality installation skills, and a clear understanding of industry guidelines and standards. If you attempt one of these installs with anything less than attention to these details, you risk getting soaked.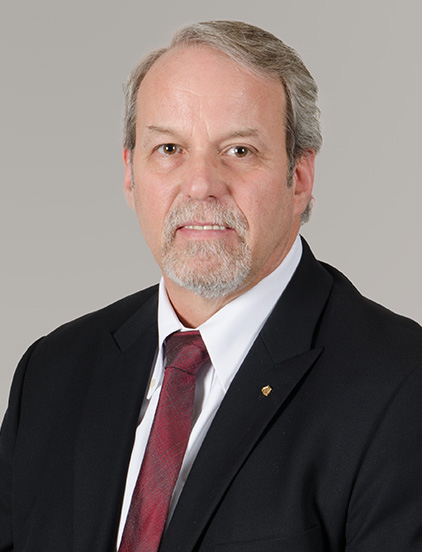 About the author:
Jim Whitfield
Jim is the Director of MAPEI Corporation's Technical Services and has been active in many industry committees over the years. Currently serving as President of the Materials & Methods Standards Association and selected for the National Tile Contractors Association (NTCA) Technical Committee, he also participates as a voting member on the ANSI A108 Committee and the Tile Council of North America's Handbook Committee. In 2001, he was honored with Fellowship by the Construction Specifications Institute, thanks to his contributions to education in the construction industry and his exemplary service to CSI.