Products for building dams
MAPEI develops and supplies products and solutions for construction work, and has a complete range of products available for building dams, canals and hydraulic tunnels.
MAPEI can offer the following solutions:
Admixtures for conventional concrete and roller-compacted concrete (RCC)
Admixtures and fibers for shotcrete
Admixtures for high-strength concrete
Admixtures for injection slurries
Products for mechanical excavation and conditioning
Waterproofing mortars and membranes
Materials for treating facing walls
Sealants and membranes for joints
Grouts for anchoring
Waterstops
Epoxy resins
Underwater putties
Products for repairing dams
The long lifespan of a large hydropower project often imposes repair work to be carried out in order to maintain and guarantee the overall efficiency of the structure. Sometimes, improvements are required in order for the structure to withstand variations in working conditions.
Over the years, MAPEI has developed a specific range of products that offer solutions for a wide variety of dam structural and maintenance repairs. These products include:
Repair mortars
Structural strengthening systems
Admixtures for concrete and shotcrete
Waterproofing membranes and mortars
Grouts for anchoring
Sealants and membranes for joints
Types of dams
Dams may be built using rocks and earth (embankment dams) or concrete. Concrete dams may be divided into two categories: Gravity dams, made from roller-compacted concrete (RCC), and arch dams, made from normal concrete.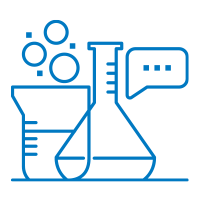 Research to ensure durability
Design, construction, maintenance: MAPEI supports each stage of large hydropower projects. The company has always been highly committed to Research & Development, continuously and significantly investing in this field. MAPEI's products are the result of our commitment to excellence in research, with the goal of developing innovative formulas that may be integrated into complete application systems, which yield very effective results.
Over the years, MAPEI has made the reliability of its products a key focus point: Ensuring increased durability means preventing, or at least delaying, further maintenance interventions. A further concrete commitment to sustainable development is the minimizing of the waste of resources and time.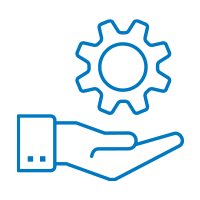 Technical services: From design support to site support
MAPEI has always been a favored partner for designers and specifying engineers working on large hydropower projects. Through our global network of technicians, MAPEI is able to provide solutions to problems arising in these works – all over the world.
Indeed, MAPEI has made Technical Services one of its strong points. Each day, the company is present with qualified technicians on sites in more than 128 countries around the world. By working alongside teams from big contracting firms, MAPEI is able to demonstrate our knowledge of correct installation methods and provide our expertise and solutions.
In every corner of the world, starting from the initial design stages of a hydropower project, MAPEI has teams of highly specialized technical staff available, supplying consulting services on the products to be used, as well as technical support when necessary.