From Realtà Mapei n° 33 - 5/13/2021
MAPEI's EPDs and Manufacturer's Inventories
The term "transparency" has quickly grown in importance among owners, architects, designers and contractors based on the industry's growing health and environmental concerns. Simply put, transparency requires manufacturers to disclose:
The life cycle of a product's environmental impacts – from material extraction through production, shipping, use and disposal.
Materials ingredients in building products, in hopes of creating more sustainable and healthy indoor environments.
Green building standards and certifications
Green building standards and certification programs started the industry down a path of material ingredient disclosure. These include the U.S. Green Building Council's (USGBC) Leadership in Energy and Environmental Design (LEED) Version 4, the International Living Future Institute's (ILFI) Living Building Challenge (LBC) and the International WELL Building Institute's (IWBI) WELL Building Standard. The material credit categories for these standards and certification programs focus on better understanding what materials are made of and the effect that those components have on human health and the environment.
The oldest and most widely known standard in the industry, LEED, recently increased its Material and Resources credit category by adding three credits that deal directly with materials transparency.
Environmental Product Declarations (EPDs)
Raw Materials Sourcing
Material Ingredients
In each credit, there is one point available for disclosure and another point available for optimization of product selection. This article will focus on the the credit Material Ingredients. (Note: For more information about MAPEI's EPDs, see the article "Why, We Do Declare" in Realtà MAPEI North America, Issue #30.)
The Material Ingredients credit is focused on the negative effects that building materials have on human health. A better understanding of what goes into what we build is a critical first step in minimizing or preventing potentially harmful exposure. The one point for disclosure is earned through identifying 20 products from at least five manufacturers with material ingredient documentation.
A number of acceptable material ingredient documents cover health impacts, as is shown below. Customers are most familiar with Health Product Declarations (HPDs), Declare product labels and Cradle to Cradle certifications.
Manufacturer's Inventory (MI)
Health Product Declaration (HPD)
Cradle to Cradle, where a product has Material Health Certificate or is Cradle to Cradle Certified under the standard Version 2 (Basic level) or Version 3 (Bronze level)
Declare product label
Product Lens Certification
Facts Sustainability Certification – NSF/ANSI 336: Sustainability Assessment for Commercial Furnishings Fabric
ANSI/BIFMA e3 Furniture Sustainability Standard1
MAPEI's use of the Manufacturer's Inventory
Subsequent to the creation of these standards, sustainable project teams demanded manufacturer transparency. In order to answer customers' needs, as well as show our commitment to transparency, MAPEI discloses material ingredients. In considering the requirements of various material ingredient reports related to MAPEI's 1,500+ products, MAPEI chose to pursue the Manufacturer's Inventory (MI) pathway. An MI is a transparency document that shows the ingredients in a product, as well as any associated hazards. Manufacturer's Inventories give MAPEI the freedom to develop a reporting document that aligns with mandatory, regulatory chemical audit methodologies, while providing the same required information and verification rigor as other material ingredient reporting options such as HPDs, Cradle to Cradle certifications and Declare labels.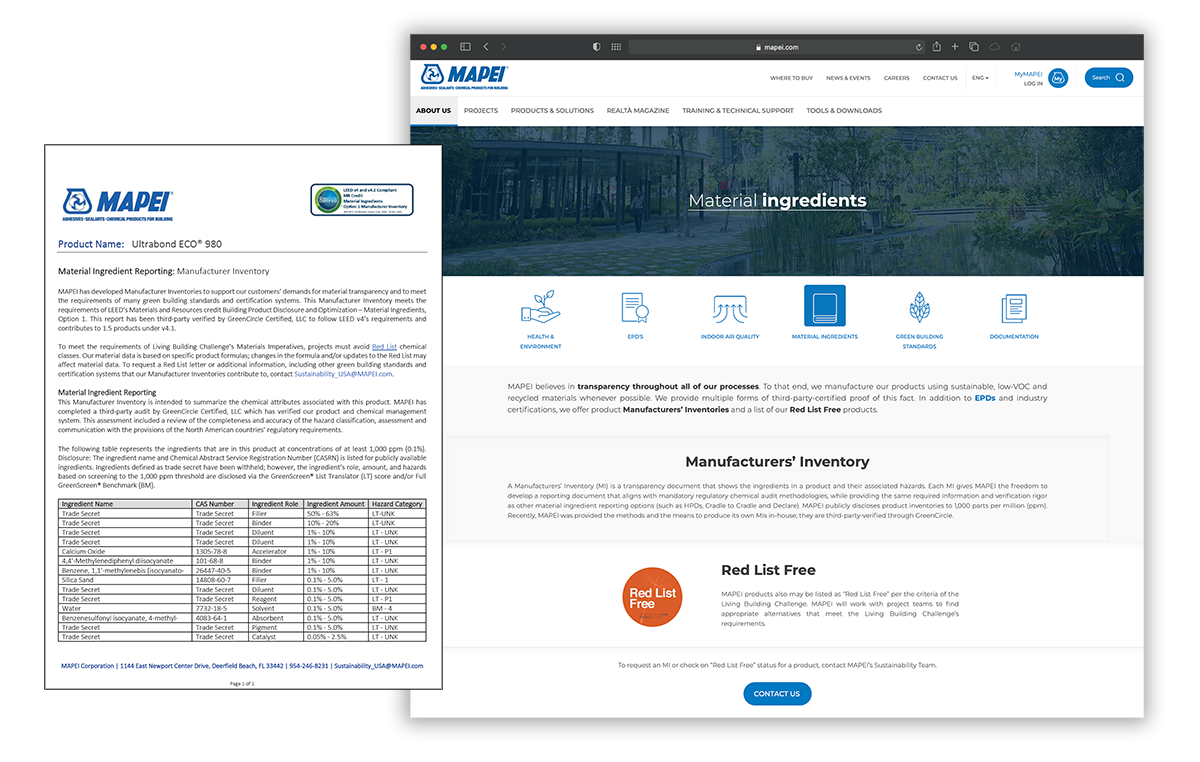 MAPEI is required to publicly disclose product inventories to 1,000 parts per million (ppm). Recently, MAPEI was provided with the methods and means to produce its own MIs in-house; this process required collaboration among several internal departments including Technical Services, Sustainability, R&D and Purchasing, as well as our suppliers and several third-party organizations.
MAPEI has also taken the extra step of having our MIs third-party-verified to prevent greenwashing (the process of conveying a false impression or providing misleading information about how a company's products are more sustainable). GreenCircle Certified helps MAPEI to ensure integrity of our sustainability claims by verifying that our documents follow applicable standards and guidelines. Choosing MAPEI's GreenCircle Certified products helps our customers to make educated product selection decisions to meet rigorous green building standards.
As a bonus, under the newest version of LEED (Version 4.1), our MIs are worth 1.5 products because they are third-party-verified. We now offer more than 60 MIs and will continue to grow this program in 2021.
For project teams working on sustainable buildings, an MI is just one of many green attributes or certifications that our products may have. When combined with our other green product certifications – such as EPDs, SCS Indoor Advantage Gold certification for low VOC emissions, recycled content and more – our products can contribute to multiple credits in various green building standards and certification programs. To simplify our contributions, MAPEI has created Sustainability Product Reports to clearly show how each product contributes to various green product standards and certification programs.
For more information about our MIs or Sustainability Product Reports, visit each product page or the Product Information Library on our Website. You can also discover our growing list of products by visiting us on the Website for mindful MATERIALS, or by contacting us directly at sustainability_USA@mapei.com (USA) or sustainabilitydurabilite@mapei.com (Canada).
1Source: https://www.usgbc.org/credits/new-construction-core-and-shell-schools-new-construction-retail-new-construction-healthca-24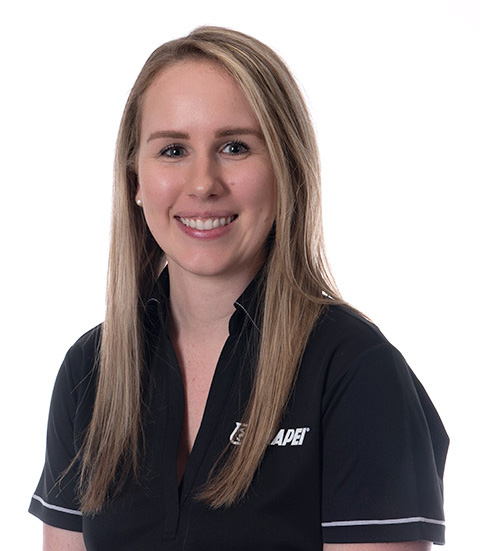 About the author:
Brittany Storm
Brittany is the Sustainability Manager for MAPEI Corporation. Her background as a sustainable building consultant and background in construction allow her to speak to audiences about both the big picture and technical aspects of a project. Brittany is a LEED Accredited Professional (AP) with BD+C and ID+C specialties as well as a WELL AP and Fitwel Ambassador. In addition, she is active on many sustainability committees.